Support Healthy Eye Development
Pack & Bianes Optometry Eastlake knows children's eye health and vision needs often differ from those of adults, but we take them just as seriously. After all, what's more important than helping your kids grow up with healthy eyes?
We've designed our practice to be a place where kids can relax, have fun learning about their eyes, and get the support they need from experienced optometrists.
Start protecting your children's eyes and vision today by booking their eye exams with us.
Do Children's Eye Exams Matter?
In a word, yes! Adults aren't the only ones who can experience eye problems. In fact, children are vulnerable to numerous eye issues, such as myopia and strabismus.
Fortunately, eye doctors can detect vision problems early if you take your kids for regular eye exams. Children are often unaware of their own eye health or vision issues, so our perspective can be essential for gaining a clear picture of their needs.
Eye exams can also prevent your children from encountering vision-related problems in school. Since childhood learning relies heavily on vision, an undiagnosed eye problem can make it hard to participate in activities or see the board clearly during classes.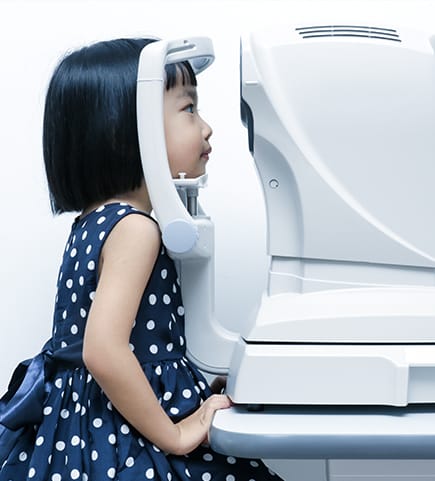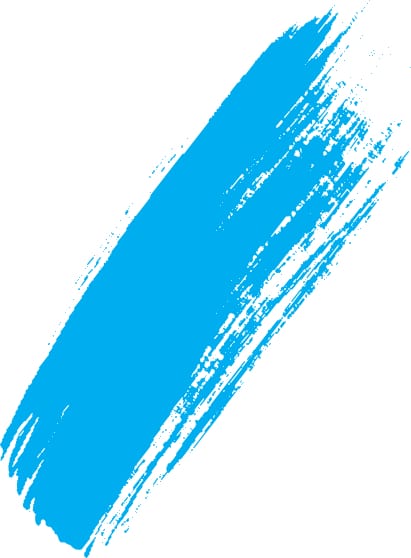 When Do Kids Need Eye Exams?
Our practice provides personalized eye exam schedules to all patients, and children are no exception. But in general, we recommend bringing your kids for their first eye exam when they turn 1 year old.
Your child will most likely need their next eye exam before they begin first grade when they are 5 or 6 years old. After that, the American Optometric Association recommends yearly eye exams until they turn 18. If we need to see them more often for any reason, we'll let you know.
During Your Child's Eye Exam
Children's eye exams often start with simple, straightforward questions for you and your child. For example, we might ask about how they use their eyes on an everyday basis.
We'll also inspect their eyes for signs of vision or health problems. This process is detailed but gentle to keep your child as comfortable as possible. Some of the measurements we take include visual acuity, binocular vision, and refraction.
At the end of the exam, we'll update your child's prescription so they can get new glasses or contact lenses if they need them. Please remember to bring your child's current glasses or contacts to their exam, as this will help us replace them faster.
Let's Look Out For Your Children's Eye Care Needs
Children who undergo regular eye exams face lower risks to their eye health, vision, and quality of life. Give your kids the gift of high-quality eye care by booking their next exams with our practice.
Check Us Out in Chula Vista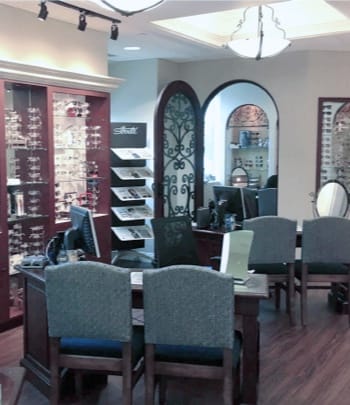 Visit Us
Our practice is located on Eastlake Parkway in Chula Vista, in the Village Walk Medical Arts Center.
890 Eastlake Parkway, Suite 102

Chula Vista

,

CA

91914
Hours of Operation
Monday

:

9:00 AM

–

6:00 PM

Tuesday

:

9:00 AM

–

6:00 PM

Wednesday

:

9:00 AM

–

6:00 PM

Thursday

:

10:00 AM

–

6:00 PM

Friday

:

9:00 AM

–

6:00 PM

Saturday

:

8:30 AM

–

2:00 PM

Sunday

:

Closed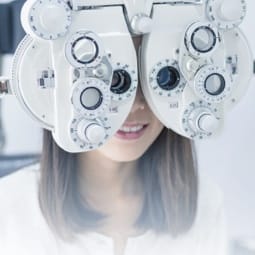 Adult & Senior Eye Exams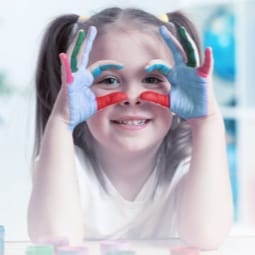 Children's Eye Exams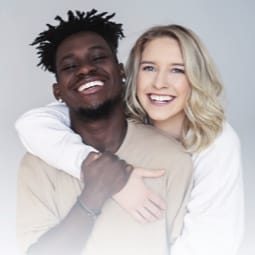 Contact Lens Exams, Fittings, & Brands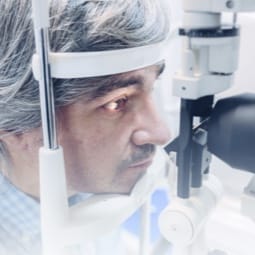 Eye Disease Diagnosis & Management